इल्म-ओ-अदब के सारे खज़ाने गुजर गए,
क्या खूब थे वो लोग पुराने गुजर गए,
बाकी है बस जमीं पे आदमी की भीड़,
इंसान को मरे हुए तो ज़माने गुजर गए।
ilm-o-Adab Ke Saare Khazane Gujar Gaye,
Kya Khoob The Wo Log Puraane Gujar Gaye,
Baaki Hai Bas Zamin Pe Aadmi Ki Bheed,
Insaan Ko Mare Hue To Zamane Gujar Gaye.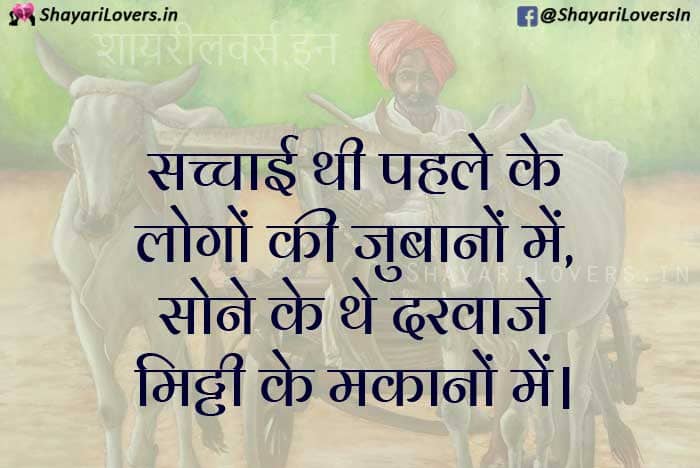 सच्चाई थी पहले के लोगों की जुबानों में,
सोने के थे दरवाजे मिट्टी के मकानों में।
Sachchai Thi Pehle Ke Logon Ki Jubano Mein,
Sone Ke Darwaje The Mitti Ke Makaano Mein.
दो-चार नहीं मुझको बस एक दिखादो,
वो शख़्स जो बाहर से भी अन्दर की तरह हो।
Do-Char Nahi Mujhko Bas Ek Dikha Do,
Wo Shakhs Jo Baahar Se Bhi Andar Ki Tarah Ho.
जिस्म की सारी रगें तो
स्याह खून से भर गयी हैं,
फक्र से कहते हैं फिर भी
हम कि हम इंसान हैं।
Jism Ki Saari Ragein To
Syaah Khoon Se Bhar Gayin,
Fakr Se Kehte Hain Phir Bhi
Hum Ki Hum Insaan Hain.
इंसान की ख़्वाहिशों की... कोई इन्तेहाँ नहीं,
दो गज़ ज़मीं भी चाहिए दो गज़ कफ़न के बाद।
Insaan Ki Khwahishon Ki... Koi Inteha Nahi,
Do Ghaz Zamin Bhi Chahiye Do Ghaz Kafan Ke Baad.
चंद सिक्कों में बिकता है इंसान का ज़मीर,
कौन कहता है मुल्क में महंगाई बहुत है।
Chand Sikkon Me Bikta Hai Insaan Ka Zamir,
Kaun Kehta Hai Mulk Mein Mehgayi Bahut Hai.
यहाँ लिबास की कीमत है आदमी की नहीं,
मुझे गिलास बड़े दे शराब कम कर दे।
Yehan Libaas Ki Keemat Hai Aadmi Ki Nahi,
Mujhe Gilaas Bade De Sharaab Kam Kar De.