Yaad Shayari in Hindi, Neend Mein Aa Ke Wo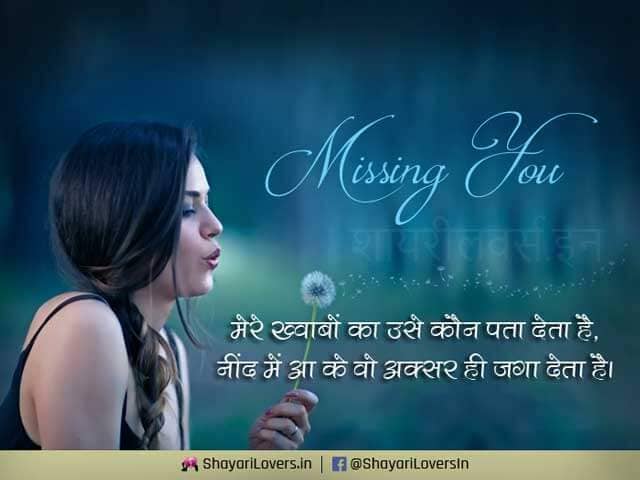 मेरे ख्वाबों का उसे कौन पता देता है,
नींद में आ के वो अक्सर ही जगा देता है।
Mere Khwabon Ka Usey Kaun Pata Deta Hai,
Neend Mein Aa Ke Wo Aksar Hi Jaga Deta Hai.
तुम्हें सोचा तो हर सोच से खुशबू आई,
तुम्हें लिखा तो हर अल्फ़ाज महकता पाया।
Tumhein Socha To Har Soch Se Khushboo Aayi,
Tumhein Likha To Har Alfaaz Mahekta Paya.
मैंने रंग दिया हर पन्ना तेरे यादों से,
मेरी किताबों से पूछ इश्क किसे कहते हैं।
Maine Rang Diya Har Panna Teri Yaadon Se,
Meri Kitabon Se Poochh Ishq Kise Kehte Hain.
आरज़ू होनी चाहिए किसी को याद करने की,
लम्हे तो खुद-ब-खुद मिल जाया करते हैं।
Aarzoo Honi Chahiye Kisi Ko Yaad Karne Ki,
Lamhe To Khud-Ba-Khud Mil Jaya Karte Hain.