Rulane Wali Dard Shayari, Apna Koi Mil Jata
अपना कोई मिल जाता तो हम फूट के रो लेते,
यहाँ सब गैर हैं तो हँस के गुजर जायेगी।
Apna Koi Mil Jata To Hum Phoot Ke Ro Lete,
Yehan Sab Ghair Hain To Hans Ke Gujar Jayegi.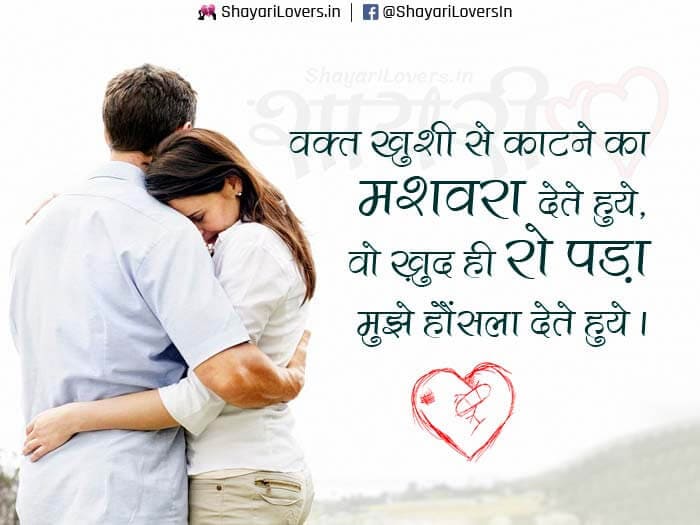 वक़्त ख़ुशी से काटने का मशवरा देते हुये,
रो पड़ा वो ख़ुद ही मुझे हौंसला देते हुये ।
Waqt Khushi Se Kaatne Ka Mashwara Dete Huye,
Ro Pada Wo Khud Hi Mujhe Hausala Dete Huye.
दर्द बहुत हैं फिर भी मेरा हौसला तो देख,
तू हँस दिया तो मैं भी तेरे साथ हँस दिया।
Dard Bahut Hain Fir Bhi Mera Hausla To Dekh,
Tu Hans Diya To Main Bhi Tere Saath Has Diya.
मौत आ रही है वादे पे या आ रहे हो तुम,
कम हो रहा है दर्द दिल-ए-बेकरार का।
Maut Aa Rahi Hai Vaade Pe Ya Aa Rahe Ho Tum,
Kam Ho Raha Hai Dard Dil-e-BeKaraar Ka.
दर्द कब मोहताज़ होता है लफ्जों का,
दो बूंद आँसू चाहिए बयाँ करने के लिये।
Dard Kab Mohtaaz Hota Hai Lafzon Ka,
Do Boond Aansoo Chahiye Bayaan Karne Ke Liye.